MIKE DUGAN GUITAR ACADEMY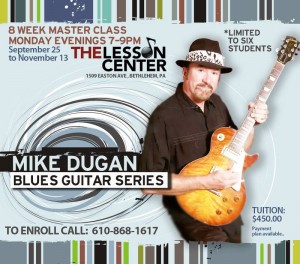 _______________________________________________________
Here's a FREE  INTRODUCTORY LESSON from Mike for you to have fun with!
How to play "Key To the Highway". We hope you enjoy it!
While you're on Mike's channel, browse around for more free lessons and pro tips!
Feel free to let Mike know what you'd like to learn from him! We are working hard to bring you a great library of downloadable tutorials, including parts 2 and 3 of "How to play Key To the Highway".  Mike's lessons are concise, easy to follow, and fun!!
STAY TUNED FOR MORE VIDEOS COMING SOON!!__________________________________________________
DROWNING IN GUITARS FANS all over the world have known Mike for years. Now you can learn to play all the songs and licks you love, anywhere in the world, directly from the master guitarist you love to watch!  NEW TO "DROWNING IN GUITARS"??? Check it out:
Check out all of Mike's Drowning in Guitars Demos: Drowning in Guitars YouTube Channel
Got a favorite?? Email Mike at: MCDGuitarAcademy@gmail.com