Mike Dugan's Classic Rock Revue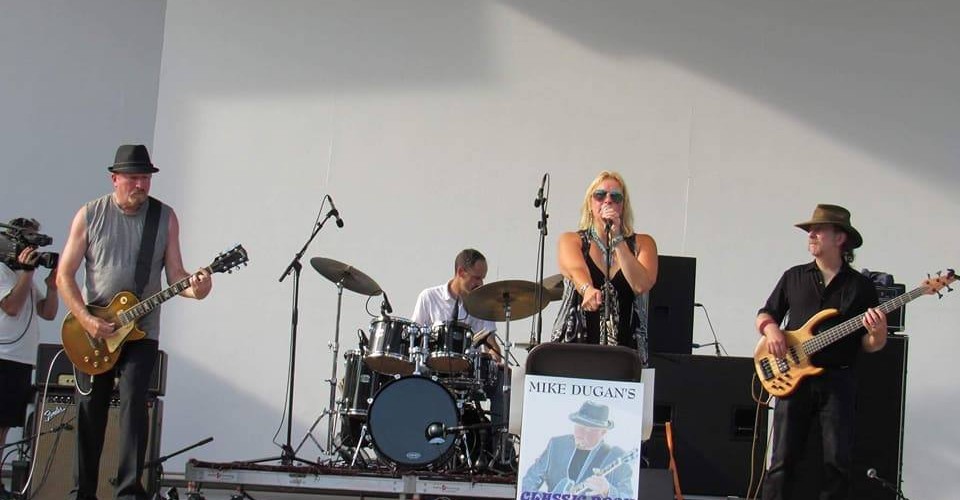 MIKE DUGAN'S CLASSIC ROCK REVUE is Mike's full-speed-ahead festival and party band. Featuring Dugan's signature guitar wizardry and his smoking hot band including vocalist Jenn McCracken, Mike draws on his vast repertoire to bring you the very best in high-octane classic rock – Zeppelin, Santana, Stones, Allmans, Hendrix, Joplin, Heart, Floyd, James Gang, CCR, Chuck Berry, and a wealth of other favorites from the 50's, 60's and 70's, as only Mike Dugan can serve it up!
Check out this video from our MUSIKFEST 2017 show:
Here's a few vids from 2016:
MIKE DUGAN'S CLASSIC ROCK REVUE HWF 2016
MIKE DUGAN"S CLASSIC ROCK REVUE MUSIKFEST 2016
Date
City
Venue
12/05/19
Saucon Valley Country Club, PA
PRIVATE CHRISTMAS PARTY
Time: 6:00pm. Swanky private Christmas party! Our 10th year! Yay!