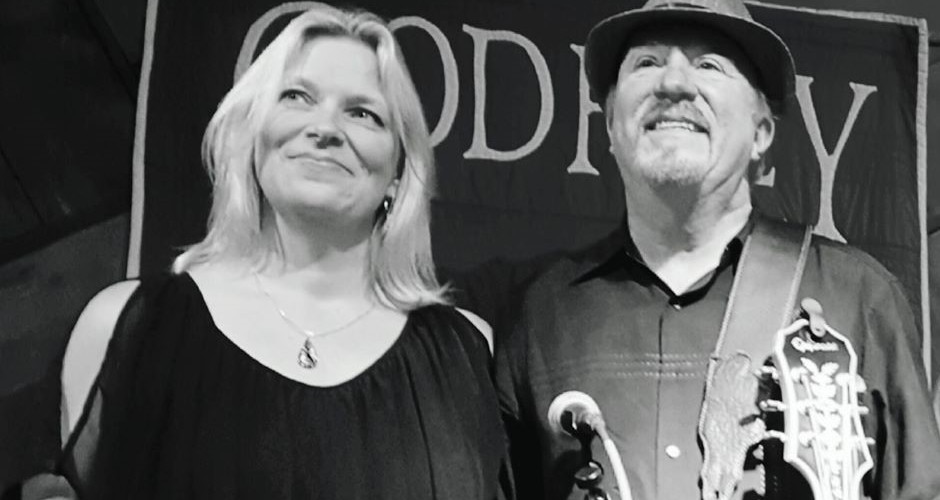 CHEEK2CHEEK is Mike's fun, romantic, eclectic duo featuring vocalist/percussionist Jenn McCracken. This powerful pair really packs a wallop, with an incredible range of tunes from Louis Armstrong to Led Zeppelin! Mike gets to showcase his guitar wizardry while Jenn glides, growls, and scats her way through their impressive repertoire of classic rock, blues and jazz. They play upscale venues, private parties, festivals, wineries, and house concerts. From the festival stages of Lehigh Valley, PA to the sunny shores of Tampa, FL, CHEEK2CHEEK delights and surprises audiences everywhere they play! Book this dynamic duo today by calling 610-392-8286 or email: Scorpio Moon Management
Check out our Classic Rock Demo here: Cheek2Cheek Duo
Check out all our latest videos: Cheek2Cheek Music Channel
CHECK OUT OUR JAZZ CD: "CHEEK2CHEEK LIVE AT GODFREY DANIELS"!!
Available NOW! Get yours before they sell out!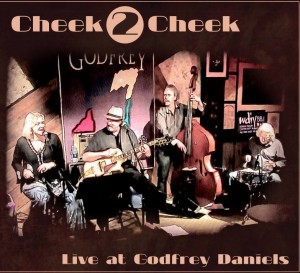 —————
OLDER DEMOS:
Here's a demo of vocalese jazz, with Jenn's original lyrics over Coltrane's melody, "Blue Train" : BLUE TRANE
Mixing it up and keeping it interesting, Mike takes the lead vocal on this Allman brothers classic: MIDNIGHT RIDER
We show our softer side in this medley of three classic jazz standards: JAZZ MEDLEY
Date
City
Venue
11/24/17
Quakertown, PA
Faraco's Pizzeria
Time: 6:00pm. Address: 1850 John Fries Hwy. Venue phone: 215-538-7855. First time here! We play 6-9.
11/25/17
Bethlehem, PA
Artisan Wine and Cheese Cellars
Time: 7:00pm. Address: 55 W Lehigh Street. Venue phone: 610-813-2851. Please join us for an evening of fine wine, food and music at the Artisan Wine and Cheese Cellars, located in Bethlehem's historic old freight house. This is a very unique and quaint setting, an old RR station with a superb wine selection, small plates and cheese boards. We will be ringing in the beginning of the holiday season, so come and share a cup of good cheer! Mike and Jenn play 7-10.
11/26/17
Ottsville, PA
HOUSE CONCERT
Time: 3:00pm. Address: 11 Granite Way. We love House Concerts!! "Hobbit Hill" is a private home nestled in the woods of beautiful Bucks County, PA. VERY LIMITED SEATING!! BYOB pot luck supper at 3pm. Mike and Jenn play 4-6pm. Intimate setting, only 25 seats! $20 donation will go toward our Winter Tour fund!! You may reserve seats in advance through Venmo. Call/text/email Jenn for details on reserving your spot: 610-392-8286 or scorpiomoon2013@gmail.com.
12/01/17
Sellersville, PA
Naceville Hotel
Time: 7:00pm. Address: 2038 Ridge Road. Venue phone: 215-257-0108. We're back in Bucks County! The Naceville Hotel has been around for generations. An old-timey neighborhood tavern with plenty of wood, whimsy and country charm, the Naceville is the place where folks gather to catch up on the events of the day, have a few drinks and get a good home-cooked dinner. This place brings back some great old memories for me. Please join us before we head South for the winter! Mike and Jenn play in the bar from 7-10.
12/02/17
Whitehall, PA
Lehigh Valley Mall
Time: 2:00pm. Address: 250 Lehigh Valley Mall.
12/02/17
Northampton, PA
Stefano's Sicilian Grille
Time: 7:00pm. Address: 5364 Nor Bath Blvd.. Venue phone: 610-262-8760. Wow! The menu here looks amazing!!! Our first time at this location, come hungry and Mangia!! Mike and Jenn play 7-10.
12/08/17
Bethlehem, PA
McCarthy's Red Stag Pub
Time: 9:00pm. Age restrictions: All Ages. Address: 534 Main Street. Venue phone: 610-861-7631. Please join us for our return to McCarthy's Red Stag Pub in the heart of beautiful historic Bethlehem! This place is a great combo of authentic Irish Pub and listening room. Grab a pint and some fish-n-chips and hang out with us as we play our best for you from 9-11pm. Convenient parking at the Walnut Street garage, just a few steps away. Call ahead one hour before you arrive to get on the list, they do not take reservations. See you at the Stag!
12/21/17
Tampa, FL
Whiskey Joe's Beach Bar
Time: 6:00pm. Address: 7720 W. Courtney Campbell Causeway. Venue phone: 813-281-0770. MIKE'S BIRTHDAY BASH AT WHISKEY JOE'S!!! What better way to celebrate a big birthday than ONSTAGE at Whiskey Joe's Barefoot Beach Bar in beautiful Tampa!! We are psyched to be kicking off our 2018 Winter Tour here!! The Tiki bar is open, let the birthday festivities begin!! Mike and Jenn play 6-10pm.
12/30/17
Englewood, FL
Snook's Bayside Bar and Grill
Time: 6:00pm. Address: 779 W Wentworth St. Venue phone: 941-475-3712. We're baaaack!! And kicking off our '17-'18 Winter tour at Snook's!! Great food and drink, with a friendly, casual atmosphere right on the dock. Pull up in your boat and come inside for a cold beer, some fried grouper and a whole lot of classic rock and blues!! Mike and Jenn play 6-9pm.
12/31/17
Venice, FL
The Green Diamond Pub
Time: 9:30pm. Address: S Tamiami Trail. NEW YEAR'S EVE BASH at the GREEN DIAMOND PUB!! We're stoked to be ringing in 2018 at this super-friendly neighborhood pub. Details TBA!